I Hate the F Word
The Mask
Broke Like a Joke
Empty
The Worst Luck With Love
(Feat. Miss Angie and D.O. of Art of Fresh)

If All Else Fails
I Hate the F Word
Save Me
She's Drunk Dialing
Is This the Way?
Time for You to Go
Don't Wanna End Up in an Early Grave

I Hate the F Word (Deluxe)
The Mask
Broke Like a Joke
Empty
The Worst Luck With Love
(Feat. Miss Angie and D.O. of Art of Fresh)

If All Else Fails
I Hate the F Word
Save Me
She's Drunk Dialing
Is This the Way?
Time for You to Go
Don't Wanna End Up in an Early Grave
That's Just How it is
Feel That Bass in Your Basement
Not the Underdog
(the Lone Gunman Remix)
Breakfast with a Psychopath
Breakfast With a Psychopath
Good Time
She Just Wants Me For My Body
(Feat. Kofi Kain)

Not the Underdog
Let's Go to the Cougar Bar
(Feat. Cess Rock)

Lose Control
To My Knees
Lost My World
Let's Go to the Cougar Bar
(Feat. Cess Rock) *AFA vs THE iDC Remix*

The Christmas Bonus EP
O Come, O Come Emmanuel
Silent Night
What Child is This
Record of the Year
This is Where the Party's At
Shut Up
(Feat. The Quits)

Waited
Rock and Roll is My Woman
Record of the Year
Warning (I Gotta Let You Know)
Tripped out
Quit Pretending You Don't Want Me
Ain't Feelin' So Good
What a Waste
(Feat. Kofi Kain)

Wrong
Babygirl
Get on My Page
Forgive Me
Catch Me When I Fall
Rock and Roll is My Woman Part 2
(Feat. J.Lia)

Your Girlfriend Thinks I'm Fine
Give Me a Chance
Reassurance
Don't
Like No Other Man
True Story...
The One I Miss
Life
Your Girlfriend Think I'm Fine
Things Never Change
Walking By
(Feat. Keith Javier)

Masa Leecha
35
(Feat. Kofi Kain)

Nobody Home
(Feat. Crystal Peralta)

Can't Describe
Jim Morton's
Christine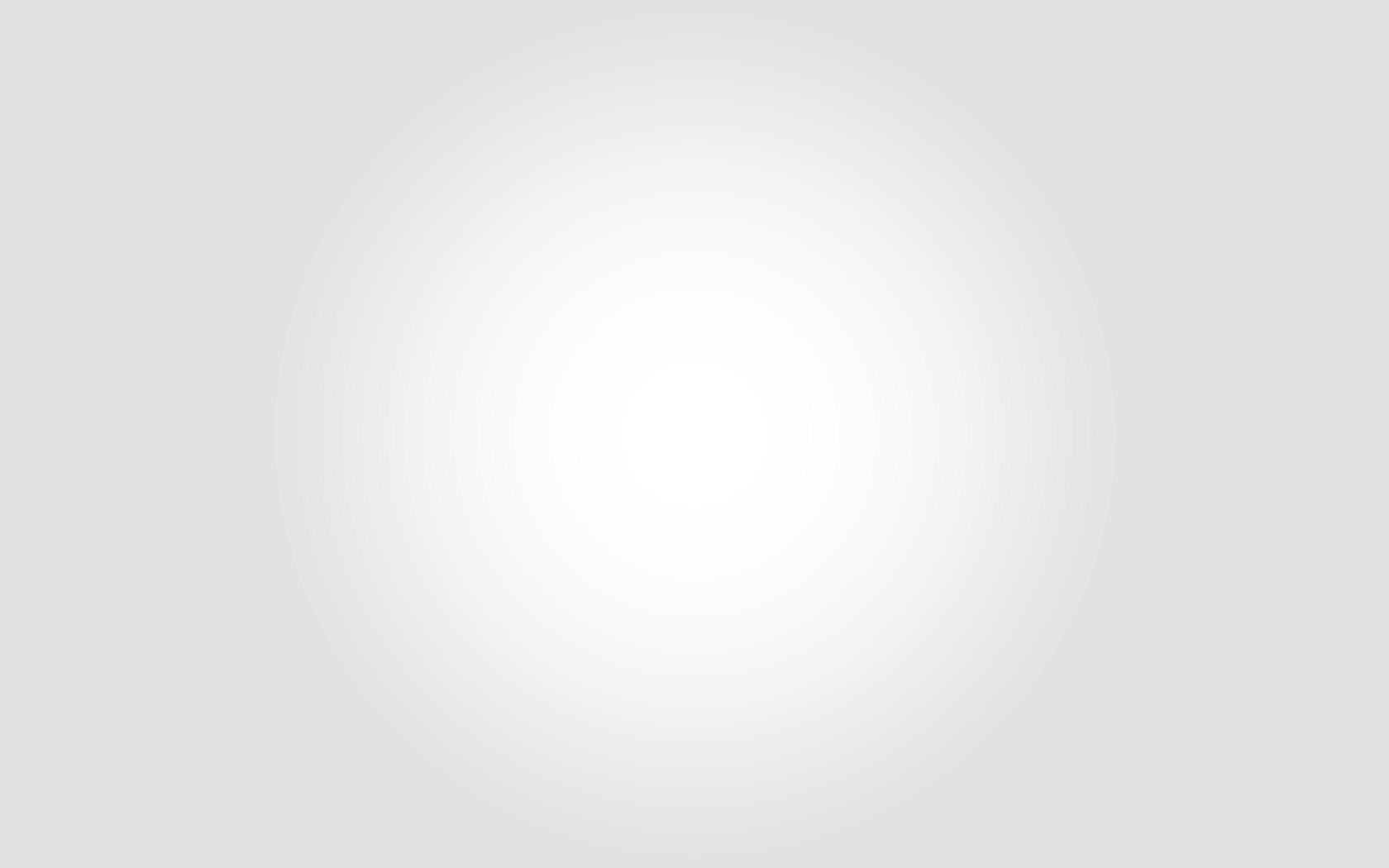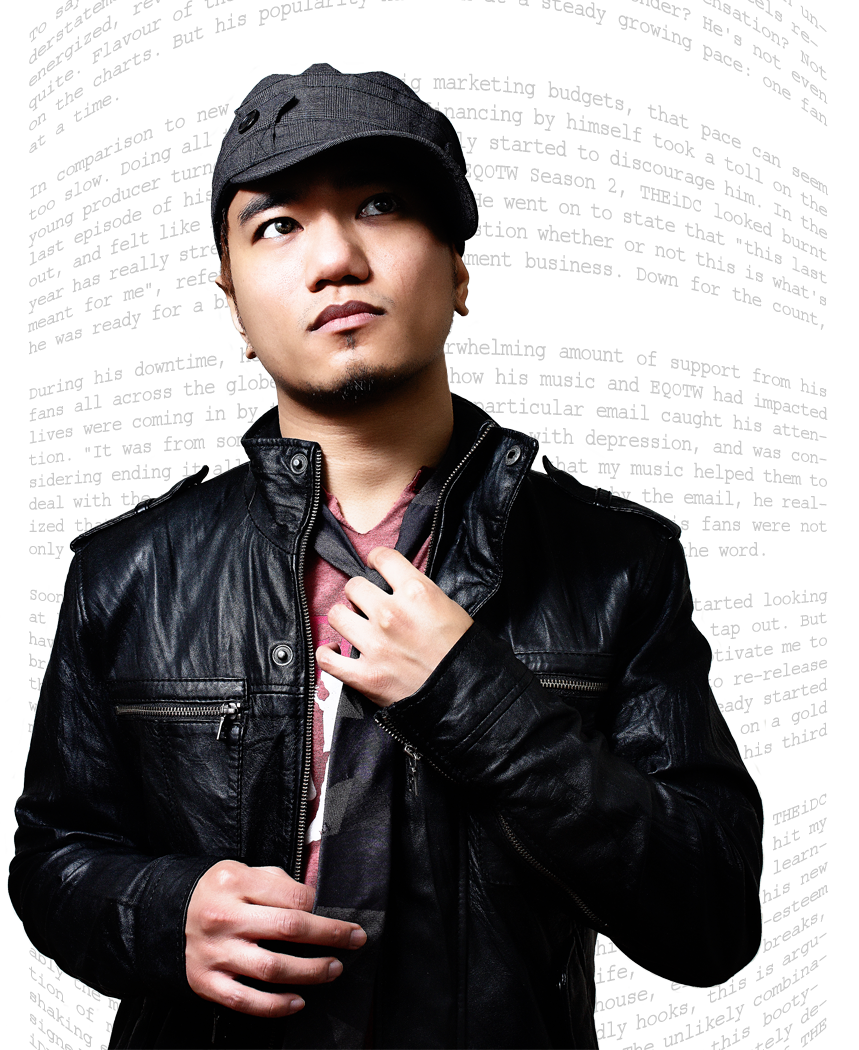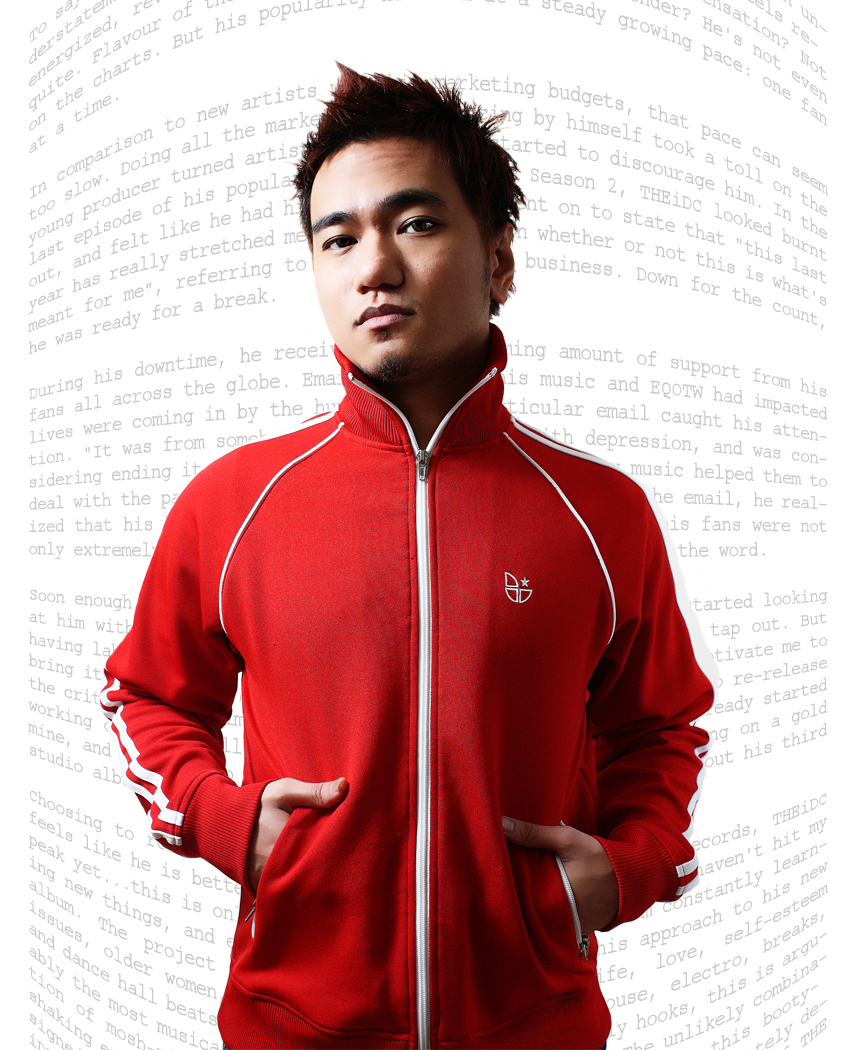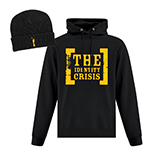 Hoodie/Beanie Combo
Unisex Logo Hoodie and Fold-Up Beanie combo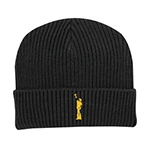 PREORDER
Fold-Up Beanie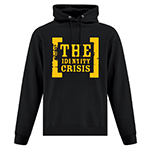 PREORDER
Unisex Logo Hoodie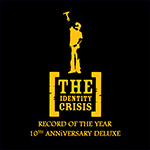 Record of the Year - Deluxe
Radio Insect Records
2017 (Digital Download - 20 Tracks)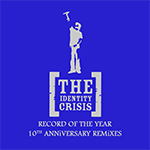 Record of the Year - Remixes
Radio Insect Records
2017 (Digital Download - 4 Tracks)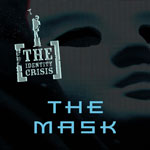 The Mask (Single Download)
Radio Insect Records
2011 (Digital Download - 2 Tracks)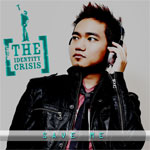 Save Me (Single Download)
Radio Insect Records
2011 (Digital Download - 2 Tracks)
Empty (Single Download)
Radio Insect Records
2011 (Digital Download - 1 Track)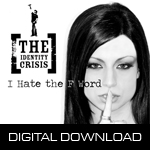 I Hate the F Word
Radio Insect Records
2011 (Digital Download - 10 Tracks)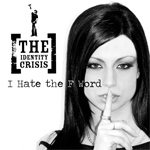 I Hate the F Word (Deluxe)
Radio Insect Records
2011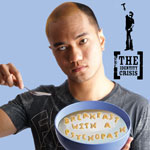 Breakfast with a Psychopath
Radio Insect Records
2009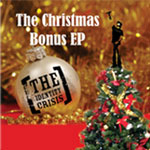 The Christmas Bonus EP
Radio Insect Records
2007
Sold Out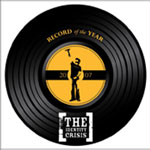 Record of the Year
Radio Insect Records
2007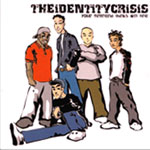 Your Girlfriend Thinks I'm Fine
Radio Insect Records
2004
Biography
2012


Mississauga's own Paul Castro (professionally known as THE iDENTiTY CRiSiS) is an artist that stands in his own league. He is a singer, songwriter, rapper, multi-instrumentalist, and producer that prides himself on making unique, cutting edge entertainment.

Over the span of his career, he has created an evolving buffet of sound that mixes alt-rock, classic rock, alt-hip-hop, funk, house, dancehall, jazz, drum and bass, and various other influences. His unique blend has become the trademark sound that continues to win over new fans.

His captivating wordplay and dynamic showmanship have earned him opening slots for the likes of Stereos, Karl Wolf, Kitchie Nadal, Rob Base, Thousand Foot Krutch, the Junction, Grits, and Maestro Fresh Wes. He has also shared the stage with Shawn Desman and Danny Fernandes.

His versatility has lined up collaborations with many different artists including the RZA (Wu-Tang Clan), Tyler Connolly (Theory of a Deadman), Jeremy Larson (MuteMath), Ricky Tillo (Lady Gaga), Coffee Jones (Grits), the Durrani Brothers (Imran Khan), Justin Nozuka, and Grammy nominated songwriter/producer Randy Crawford (tobyMac).

He has released three solo albums: "Record of the Year" (2007), "Breakfast With a Psychopath" (2009) and most recently "I Hate the F Word" (2011) which are all available online at theidentitycrisis.com and iTunes.

Take the time to discover his music. Artists this unique are few and far between.
2009


To say that it has been an uphill battle to get to where he is today is an understatement. But Paul Castro (better known as THE iDENTiTY CRiSiS) feels re-energized, revitalized, and hungrier than ever. An overnight sensation? Not quite. Flavour of the month? Not even close. A one-hit wonder? He's not even on the charts. But his popularity has been at a steady growing pace: one fan at a time.

In comparison to new artists with big marketing budgets, that pace can seem too slow. Doing all the marketing and financing by himself took a toll on the young producer turned artist, and it really started to discourage him. In the last episode of his popular youtube vlog EQOTW Season 2, THEiDC looked burnt out, and felt like he had hit the ceiling. He went on to state that "this last year has really stretched me, making me question whether or not this is what's meant for me", referring to the entertainment business. Down for the count, he was ready for a break.

During his downtime, he received an overwhelming amount of support from his fans all across the globe. Emails about how his music and EQOTW had impacted lives were coming in by the hundreds. One particular email caught his attention. "It was from somebody who was struggling with depression, and was considering ending it all", says THEiDC. "They said that my music helped them to deal with the pain, and to stay in the fight". Humbled by the email, he realized that his hard work was not in vain. He realized that his fans were not only extremely passionate, but that they were also spreading the word.

Soon enough, major and independent labels all over the world started looking at him with dollar signs in their eyes. "I was about ready to tap out. But having label executives look at me as a cash cow was enough to motivate me to bring it even harder", says THEiDC. Most labels had intentions to re-release the critically acclaimed "Record of the Year", but THEiDC had already started working on a new collection of songs. "I felt like I was sitting on a gold mine, and I wanted to strike while the iron was hot", he says about his third studio album entitled "Breakfast With a Psychopath".

Choosing to remain independent with his label Radio Insect Records, THEiDC feels like he is better than he has ever been as an artist. "I haven't hit my peak yet...this is only the tip of the iceberg, because I'm constantly learning new things, and evolving", he says talking about his approach to his new album. The project covers many topics

including life, love, self-esteem issues, older women, and pathological liars. Mixing house, electro, breaks, and dance hall beats with dirty guitars and radio friendly hooks, this is arguably the most musically consistent album in his library. The unlikely combination of mosh-pit energy with club-vibe is constant throughout this booty-shaking experience. Ever unique, progressively innovative, yet intricately designed for mass appeal, this album is the next step in the evolution of THE iDENTiTY CRiSiS.

"Breakfast With a Psychopath" is now available! Get your copy at theidentitycrisis.com and iTUNES
2007


Grammy awards. Billboard Music Awards. Rolling Stone and Spin Magazine cover stories. Platinum selling records. 40-city North American tours. He hasn't achieved any of these accolades, yet Paul "THE iDENTiTY CRiSiS" Castro's solo debut album is entitled "Record of the Year" and will be available February 6th. Caught your attention, didn't it?

After releasing "Your Girlfriend Thinks I'm Fine" in 2004 with his original band, THEiDC decided to take the project solo, and in a completely new direction. "If I could describe this new direction stylistically, I'd have to label it suburban singer/songwriter/experimental producer music," says THEiDC. "Growing up in the suburbs of Toronto, I was exposed to many very different styles and genres of music. We get all of the Top 40 American and underground stuff, plus the European and homegrown Top 40 and underground music."

Mixed by Phil Mark, co-founder of Radio Insect Records, and mastered by Andy Krehm at Silverbirch Productions (Matt Dusk, the Salads, Jeff Healey), "Record of the Year" fuses elements of rock, electronica, hiphop, soul, funk, reggae, and house. "It's like a buffet for your ears. I couldn't help it, but at the same time, I didn't force it. That's just my style."

Other than a couple of collaborations with former co-writer Kenneth Nofuente, up and coming Toronto artists Kofi Kain, The Quits, and THEiDC's sister J-Lia, "Record of the Year" is entirely written, produced, and performed by THEiDC. The album showcases his diverse musical style, and mixes it with a shot of his current life experiences, and a double-shot of his brand of tongue-in-cheek humour. "Some of these songs come from a deep place, and some of them are just me messin' around, havin' a good time". Overall, he believes that there is something for everybody on this album, "be it musically, or lyrically, I think everybody can relate on some level".

Record of the Year? Probably not. But you're intrigued, aren't you?